Perched Dove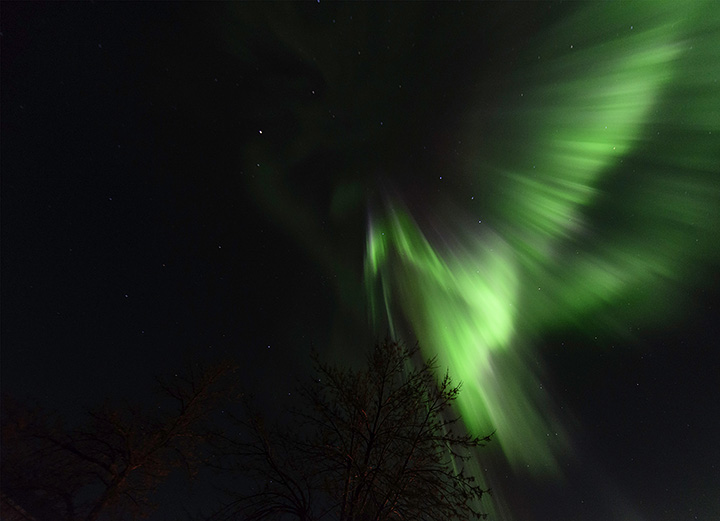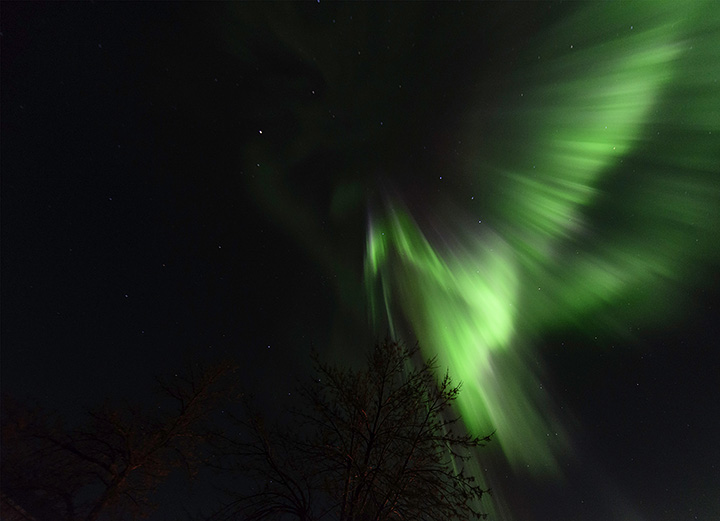 Perched Dove
Highwood, SK
Postcard prints printed on 110 lb cardstock with space on back for writing message.
Metal prints are ready to hang printed on aluminum.
One of the most active displays of aurora I've seen occurred directly overhead that night as seen in Highwood Saskatchewan after 2AM on April 11th, 2015. I lowered the tripod and kneeled in a ridiculous position to get this angle with the top of the tree and the aurora overhead. It appears to be a dove about to land on the tree top.